Regular price
Sale price
$22.00
Unit price
per
SALE
SOLD OUT
In stock
Product Details

Size: 2"
Plating: Gold
Posts: 2 posts with rubber clutches
Type: Hard Enamel
Logo backstamp
Glitter details


[LIMITED] design by HoneyCarrot™
Quality Grading Policy
View full details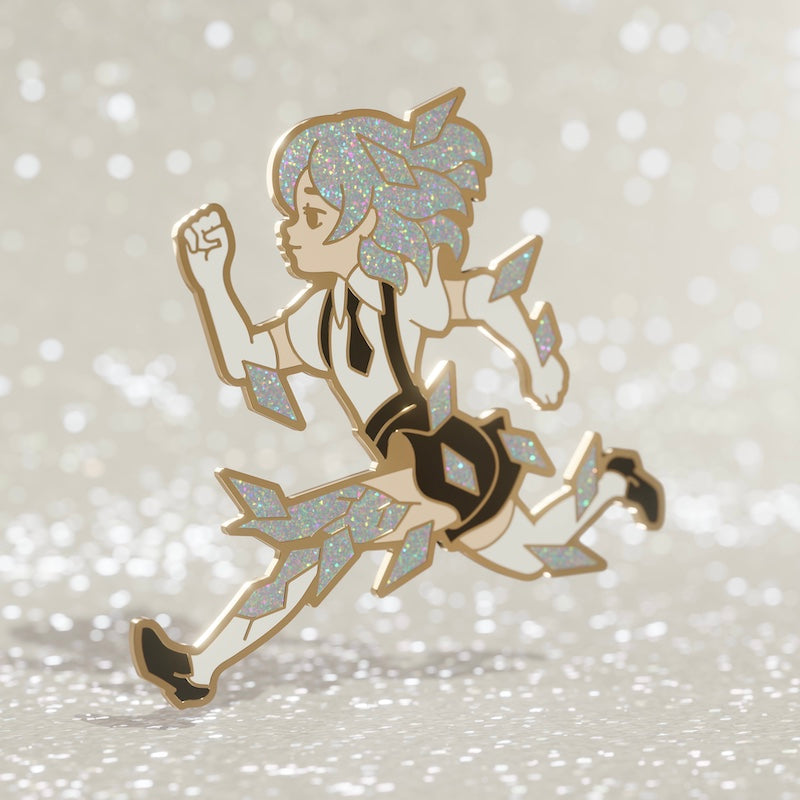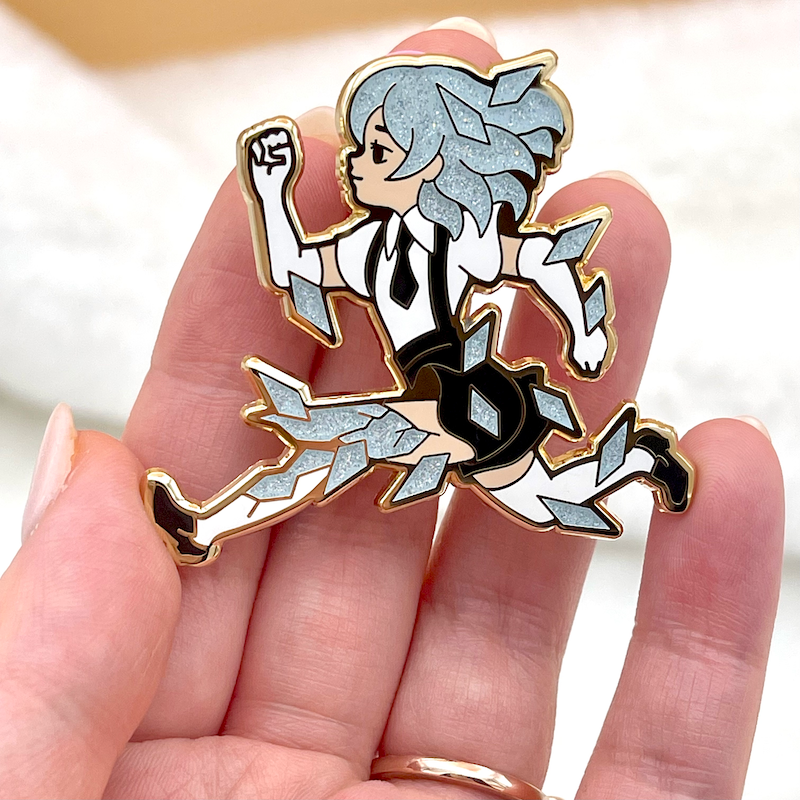 Quality Grading Policy
HANDMADE ITEMS can have slight flaws that naturally occur during production. Realistically no handmade item is perfect, so we sort our inventory to ensure that you are able to get the best quality available. Prices will be marked down for lower graded items ♡
Check out our reviews on our Instagram story highlights or Etsy shop ♡
Low quality products that do not pass our inspection will not be sold. We don't sell items that are highly damaged, missing parts, or have horrible issues. 
Standard Grade:
May have barely noticeable imperfections under close inspection. Standard grade is the best quality available in each design/batch. If there is a minor flaw that is across more than 20% of each batch, that will be considered part of the standard grade for that design/batch. No major flaws will be considered standard grade.
B Grade:
Noticeable minor flaws and very close to being a Standard grade.
C Grade:
Only available at our in person events! Visible minor and/or major flaws. Highly discounted and perfect for those on a budget!
Minor flaws:
• Stray glitter
• Wiggly posts
• Mis-filled enamel in a tiny area
• Low fill or spillover in small areas
• Tiny dents, specks of dust, scuffing, or scratches
• Minor discoloration only noticeable in certain angles
• Small areas of thickened metal lines
NOTE: Enamel pins with large areas of metal are more likely to have small scratches/scuffs, or water marks that naturally occur during the polishing process. 
Major flaws:
• Missing enamel fill
• Mis-filled enamel in large or focal areas
• Low fill or spillover in large or focal areas
• Deep dents or large scratches
• Excessive bubbles or dust in enamel, glitter, or epoxy
By purchasing from HoneyCarrot, you accept our quality grading policy.
---
Reviews about our B Grade pins
See more reviews on our Instagram story highlights or Etsy shop
Add-Ons
Regular price

Sale price

$1.25

Unit price

per